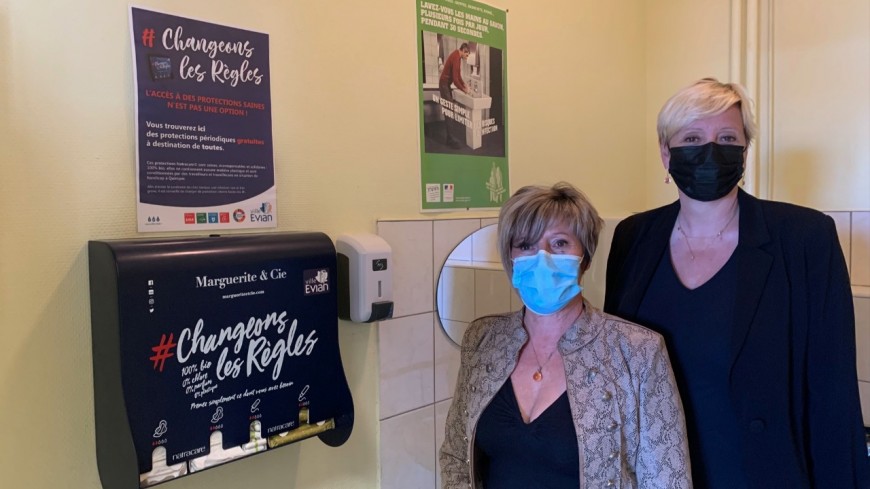 As part of the public policies put in place in connection with the Sustainable Development Goals, the city of Evian wanted to work on the good health of young girls and women, reduce inequalities between the sexes through a project to provision of free sanitary protection for all Evian women. In connection with colleges and high schools, several distributors of female sanitary protection have been installed in the city and are accessible to all free of charge. The city works with solidarity associations to collect donations of hygienic protections which are also distributed to a vulnerable population who cannot buy them.
1 woman out of 7 does not have access to feminine protection in France and one young girl out of 5 cannot go to school because of their periods, or they use newspaper. Faced with a public health problem, the city hall decided to set up these free and accessible distributors to allow all women, regardless of their income, to have access to feminine protection (protection that respects the environment and does not contain chemicals). It was important to get closer to young girls also by making a link with colleges and high schools.
The municipality worked with the municipal center for social action, with a steering committee of elected officials and residents of Evian to set up the project. It also works with charities and social associations to reach the most vulnerable women (donations of protection, distribution, etc.).
Courtesy translation from French by the Geneva Cities Hub.
More information on this project on the website of the city of Evian.