"I would be tempted to call this decision historic and a remarkable step in the direction of modern and more inclusive global governance; especially here in Geneva which is recognized as a major center of multilateralism." – said Sami Kanaan, President of GCH, after UNECE Member States took an important decision to institutionalize the Forum of Mayors.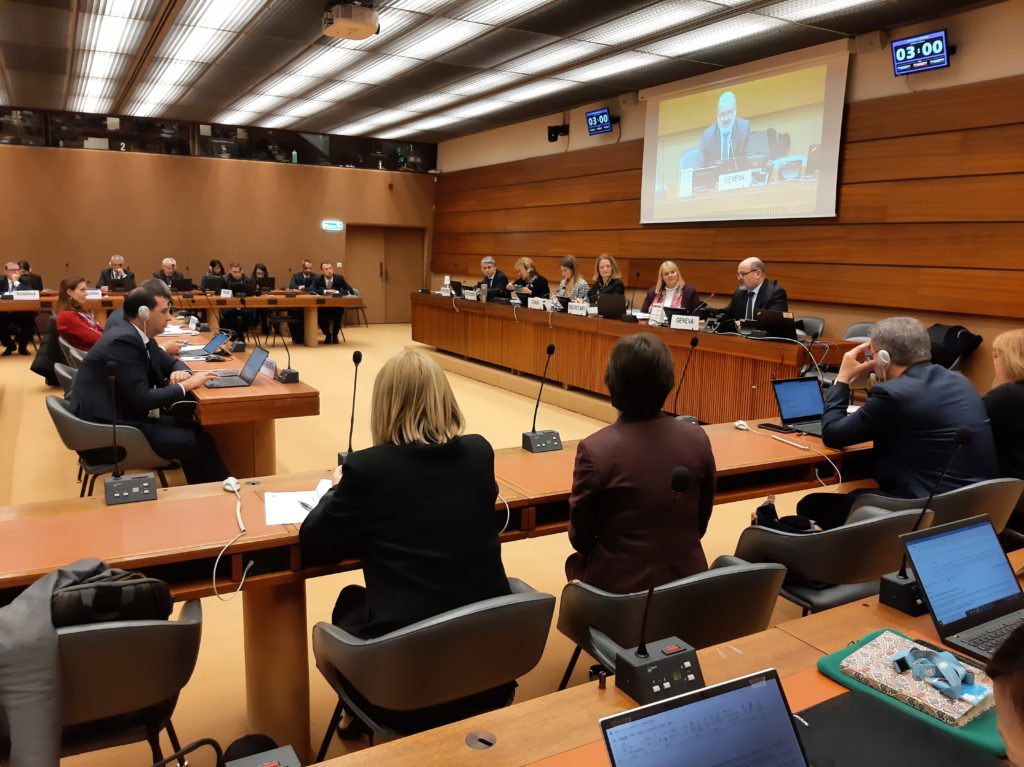 UNECE Member States officially established the Forum of Mayors as a UN body and decided that it would be convened annually in Geneva immediately prior to the session of CUDHLM. At a time when multilateralism is sometimes called into question, it is important for the UN to remain a space for open dialogue. Geneva, as the cradle of international cooperation, is the most adequate place to host the Forum of Mayors.
It is the first time the UN integrates Local and Regional Governments (LRGs) in its mechanisms as participants, and not merely as observers as it has been the case earlier. Mayors will be able to adopt declarations and make recommendations to be officially considered by Member States. This is a huge step towards a more inclusive, effective and relevant multilateralism, as envisaged in "Our Common Agenda" presented by Secretary-General Antonio Guterres.
The Forum of Mayors is unique. It enables direct engagement of mayors at the international level to exchange concrete actions and innovative solutions on urban resilience. It makes recommendations on how to address the challenges that local and regional governments face in achieving people-centered sustainable development.
The Geneva Cities Hub believes that the Forum is one of the most promising UN tools to help foster inclusive multilateralism. It resonates particularly well with the work of the SG's High-level Advisory Board on Effective Multilateralism, which looks at possible options to make multilateral cooperation more inclusive. In that regard, the Forum of Mayors constitutes a vehicle to strengthen the cooperation between the UN, its Member States and Local and Regional Governments.
Find here the Decision relating to the Forum of Mayors.