The Geneva Cities Hub partnered with WHO to organize the 2nd meeting of mayors on good urban governance for health and well-being with the participation of mayors from Bogota/Kennedy-Colombia, Cienfuegos-Cuba, Douala III-Cameroon, Managua-Nicaragua and Tunis-Tunisia in Geneva on 15-16 June 2022.

The objective was to enable mayors to discuss lessons learnt and exchange experiences about the progress of the WHO project started in 2019 and piloted in five cities of high density and which have rapidly urbanized (Bogota-Colombia, Douala-Cameroon, Khulna City-Bangladesh, Mexico City-Mexico, Tunis-Tunisia). Following a bottom-up approach, these local lessons and experiences will then feed into a global framework on good urban governance for health and well-being to be developed by WHO in collaboration with mayors.

These five cities have all committed to create healthier, more equitable and more inclusive cities through multisectoral and multi-stakeholder's engagement. For them, health and well-being is a political choice. More concretely, in Douala, good urban governance has translated into the start of dialogue between the municipality, traditional rulers, civil society, community members and the private sector to collectively manage water resources and improve access to safe and quality water. Tunis has focused on improving and expanding green spaces in disadvantaged neighborhoods. Bogota is planning to become a "caring city", with specific emphasis placed on the participation of people with disabilities and the empowerment of women, who are often caring for others.

Despite the diversity of contexts, the five cities face similar urban challenges, including in the areas of informal settlements, basic public services and social cohesion. It was particularly interesting to hear how mayors were using various means to reach out to communities (going door-to-door, using markets as social places), including the most vulnerable, to collect data, better understand their needs and respond to them in the most effective and inclusive manner. As much as it is a political choice for mayors to opt for health and well-being, it is also a political choice to engage a social dialogue with communities and empower them to shift the paradigm: from passive members, people should become active actors designing solutions to urban challenges. Further, the importance of intersectoral cooperation and ownership of the communities to ensure the sustainability of any project developed locally was underlined.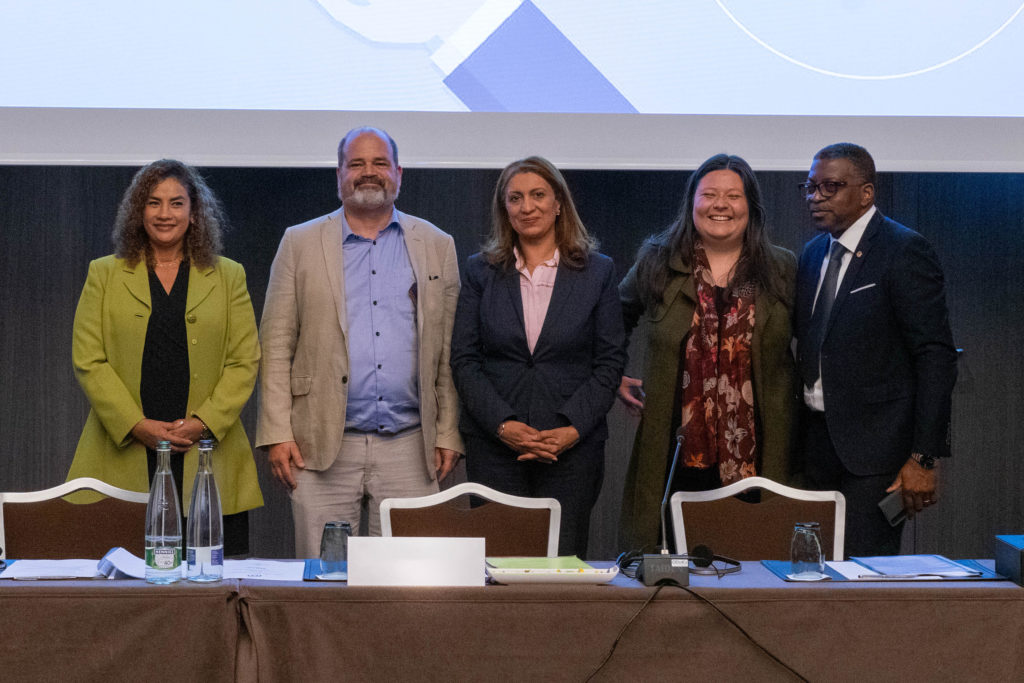 The meeting also enabled theses cities to share their experiences related to the pandemic of Covid-19. While the pandemic amplified existing inequalities, food insecurity, mental health issues, etc., it also provided opportunities to engage with those that are usually hard to reach and to reposition health and well-being on the top of the urban agenda. Before the pandemic, cities were usually designed in a way to optimize space and maximize economic gains, but the mindset has changed with the pandemic. Instead, more emphasis is now put on how people can better live together in the city and on the need to increase both individual and social resilience to future crises.

Recommendations were articulated to develop ways and means for local authorities to further strengthen the promotion and protection of urban health and well-being. For instance, it was suggested to improve exchanges at international level by creating a global platform among mayors and fostering city diplomacy.

The Geneva Cities Hub was honored to contribute to this forward-looking discussion on how to build healthier societies for a better future. We see great value in mayors continuing to share their experiences and hope that the group will expand to other cities which also prioritize health and well-being for their population.