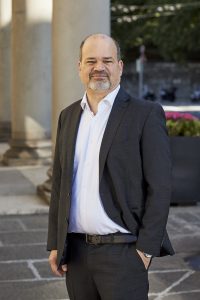 SAMI KANAAN
President of the board
Born in 1964, of dual Lebanese and Swiss nationality, Sami Kanaan is multilingual (French, German, English, Arabic); his life course is divided between Lebanon, Greece and Switzerland (Thun, Bern, Zurich then Geneva). He obtained a physicist diploma (Swiss Federal Institute of Technology in Zurich) then a license and a diploma in political science (University of Geneva).
Strongly interested in public affairs from a young age, Sami Kanaan has a very rich political experience. He was elected to the Parliament of the City of Geneva (Municipal Council) in 1997 then to that of the Canton of Geneva (Grand Council) in 2001, before his election to the Executive of the City of Geneva (Administrative Council) in spring 2011 Reelected twice in 2015 and 2020, he is currently in charge of the Department of Culture and Digital Transition, after having been in charge of the Department of Culture and Sport.
Mayor of Geneva on three occasions, he put at the center of his years as town hall, the dynamic of borders which can operate as ditches or on the contrary as bridges, the cultural and creative economy, support for the media, the digital transition. and the resilience of cities in times of crisis.
He is vice-president of the Union of Swiss Cities and of the Union of Geneva Cities, of which he will take over the presidency in 2020. He also chairs the newly created Geneva Cities Hub, a bridge created jointly with the Canton and the Confederation for better to connect the world of cities and that of international Geneva. Since 2016, he has also chaired the Federal Commission for Children and Youth (CFEJ) on a mandate from the Federal Council.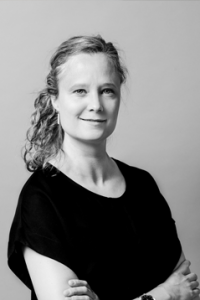 BEATRICE FERRARI
Board Member
Ms. Beatrice Ferrari is the Director of International Affairs for the Canton of Geneva. She holds a doctorate in science from the Swiss Federal Institute of Technology in Lausanne, where she specialized in urban development issues related to innovation and globalization. She has developed extensive experience in international relations, acquired in particular at the State Secretariat for Training, Research and Innovation where she was head of bilateral relations.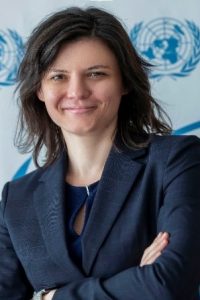 DORINA XHIXHO
Board Member
Dorina Xhixho is currently a member of the Executive Management at the Department of Culture and Digital Transition of the City of Geneva in her capacity of political advisor to the magistrate, and presently Mayor of Geneva, Mr. Sami Kanaan.
Political scientist and lawyer by profession, she is an expert in advocacy processes and political analysis and strategy, and she has more than ten years of experience in multilateral diplomacy, negotiations and lobbying. Albanian diplomat to the United Nations Office and other International Organizations based in Geneva in her early career, she then worked at the International Telecommunication Union operating as a project manager on digital innovation initiatives. More recently, she coordinated the development of the Legislative Program of the Administrative Council of the City of Geneva 2021-2025. She has also acquired extensive practical experience in the field of advocacy initiatives for International Non-Governmental Organizations and political campaigns.
Ms. Xhixho is particularly committed to human rights, gender equality and non-discrimination, and she has campaigned for many years at different levels for the rights of women and minorities. Swiss and Albanian, she speaks French, Albanian, English and Italian.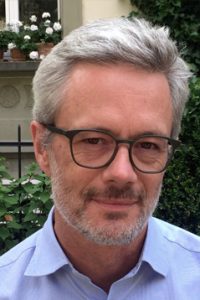 OLIVIER COUTAU
Board member
Olivier Coutau has been the Delegate to International Geneva since 2008. He worked previously as an ICRC delegate for 15 years in the field (Asia, Eastern Europe, Africa and Middle East), and at headquarters (operations in Latin America and diplomatic adviser) before coming to work for the government of Geneva in 2005.
Olivier Coutau holds a Diploma of Advanced European Studies from the College of Europe in Bruges as well as a Diploma in Art Market Studies from the University of Zurich.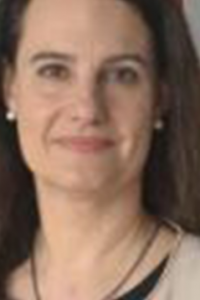 ANDREA AEBY
Partner Invited to the Board
As a lawyer, human rights and peace-related issues expert, Andrea has worked at different moments of her career for law firms, Swiss Ministry of Foreign Affairs in Bern and Geneva and cooperated with various academic institutions, upon mandates.
She is currently Counselor on Peace and Security at the Swiss Mission to the United Nations in Geneva.