On 29 June 2022, the city of Rio de Janeiro, the International Committee of the Red Cross (ICRC) and the Geneva Cities Hub (GCH) co-organized a "Voices from Cities" event in the framework of the 11th World Urban Forum held in Katowice, Poland (26-30 June 2022). The event focused on the concept of urban resilience in the context of armed violence.
Armed violence affects many cities worldwide, thereby disrupting the provision of essential public services, such as schools or healthcare centres. That is the case of the city of Rio de Janeiro, Brazil, which has often seen some of its schools closed temporarily following incidents of armed violence.
The event showcased the benefits of the Safer Access to Essential Public Services Program applied by the municipality of Rio de Janeiro, in close collaboration with the ICRC. Inspired by the methodology developed to enhance access and acceptance of Red Cross and Red Crescent National Societies, the Safer Access Program has then been adapted by the ICRC in urban contexts, to ensure the resilience of public services provided by municipal authorities. It aims at reducing, mitigating and responding to the consequences of exposure to armed violence settings. The methodology proposes mechanisms for context and risk analysis, risk treatment as well as crisis and stress management.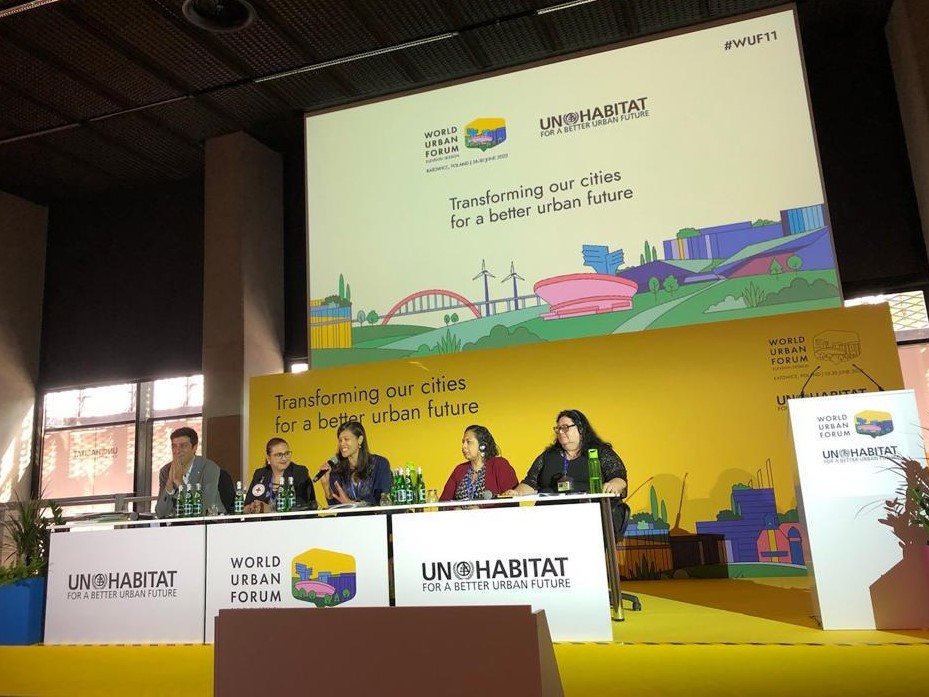 The Safer Access for Essential Public Services Program's impact has been very concrete, with a reduction of 40% in schools closing due to armed violence in the past years. Further, it is not only benefitting students, but the society at large, helping to foster equality, in particular in city areas that are less privileged, by maintaining education institutions open and enabling parents and teachers to continue working. The impact of resilient public services is essential to achieving the sustainable development goals (SDGs) in many areas, including health, education, but also in the fight against poverty, access to water and sanitation, support to decent work and economic growth, etc.
The ICRC has already expanded the programme to other cities in Brazil and Colombia and it is ready to support other cities faced with similar challenges to also start applying the Safer Access to Essential Public Services Program and thereby reach the objectives of the New Urban Agenda and other international frameworks, such as the SDGs.