Increase our cities' ability to anticipate, manage and recover from any future emergency, be it a pandemic, extreme and changing climate, or a disaster arising from natural or man-made hazards. We strive to make resilience and disaster risk reduction part of our urban development planning, and allocate funds for contingency plans. Smart city solutions are an important step in the development of sustainable and resilient cities. This shift from crisis mode to medium- and long-term resilience strategies will help us protect the health, lives and safety of our city residents.

Build healthy cities, by creating environments which improve the physical, mental and environmental health of our communities. By integrating health in urban planning, we strive to improve access to urban green spaces, tackle air and noise pollution, improve sanitation and water management, improve sustainable mobility and promote healthy lifestyles. We recognize the role of spatial planning as a key instrument for building sustainable cities, and the importance of actively involving all stakeholders in the planning and decision-making processes for healthier cities and city-dwellers.
GENEVA DECLARATION OF MAYORS
The city of Toro is crossed by two rivers and the population lives on their banks. With these early alerts, a tragedy can be avoided, since a torrential avenue caused by landslides can cause deaths and destroy infrastructure.
This story was shared by Mr. Roberto Bolanos, Coordinator, Risk Management, City of Toro.Tel: +57.310.890.34.56
The City of Gandia launched a pilot project using drones to help swimmers who might be in distress and drowning. The name of the initiative, 'Stop drownings', speaks to the ambition of the local authorities to make their beaches completely safe for people enjoying their holidays. 
Read the full article by Tzvetozar Vincent Iolov on TheMayor.EU. 
As the U.S. continues to recover from some of the worst parts of the pandemic, Welcoming Network members worked in communities to make the recovery process as inclusive as possible.
Read the full article by Steve Tobocman on Welcoming America.
The initiative aims to train volunteers to provide first aid in emergency situations and provide basic support until help arrives in the communities. 
This case study was shared by Mr. Gil Kempers, Municipal Secretary for Civil Defense in Petrópolis, Rio de Janeiro, Brazil..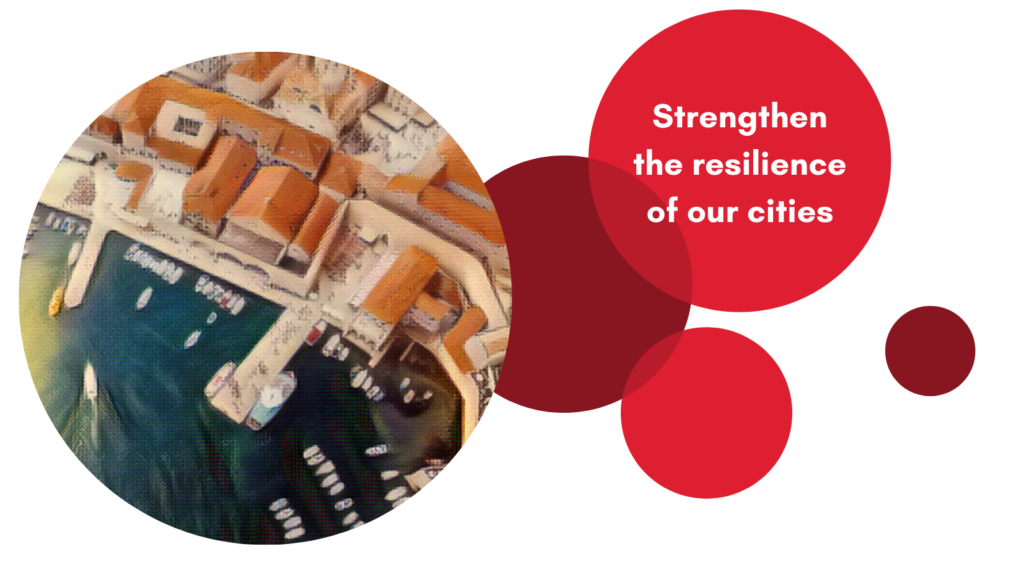 Strengthening the warning and information system in the city will warn the Integrated Rescue System (IRS) and the public if they are faced with threats such as floods.
Read the full article by Svilena Iotkovska on TheMayorEU.